Given the positive final quarter of 2019, the central Gold Coast area is anticipated to remain fairly buoyant throughout the first half of 2020, according to a recent Herron Todd White (HTW) residential report.
The valuation firm ask their valuers to give an educated outlook on the residential market in their service areas.
The report notes sales activity spiked during September and October 2019 and local agents have reported that good levels of demand continued throughout holiday period for a broad range of property.
The stable market conditions in the Sydney and Melbourne property markets along with the low interest rate environment and easing of lending policy has given confidence to local buyers, particularly those seeking to purchase property priced in the higher price brackets.
"Burleigh Heads and Burleigh Waters remain hot spots, however more recently we have noticed good sales activity in the suburbs of Miami and in Sorrento (Bundall)," the valuation firm said.
A two bedroom beach styled dimples in Miami has recently been sold for $670,000.
Situated at 2/10 Cantwell Court (pictured below), it comes renovated bath and kitchen, indoor and outdoor living space and backyard.
Set on a 372sqm block, the house is only 900m away from Miami beach.
The report notes it will be interesting to see how property will perform within the Isle of Capri (Surfers Paradise) over the year.
The Isle of Capri is regarded as one of the preferred residential waterfront areas within the established areas of the central Gold Coast, being within close proximity to the Surfers Paradise CBD.
A fairly large infrastructure project (road bridge upgrade) has commenced which aims to improve traffic flow through the locality (to and from the CBD area). The expected completion of the project according to local council is mid 2021.
In the meantime, residents are likely to be disrupted by the project due to increased traffic congestion caused by the ongoing road works.
"We will wait to see if the project has any significant impact on property sales in this pocket," the valuation firm stated.
A waterfront house in Isle of Capri was sold for $4.5 million in January.
The four bedroom, three bathroom house is situated at 25 The Corso (pictured below).
The home comes with indoor and outdoor living space, swimming pool, open plan gourmet kitchen and four car garage.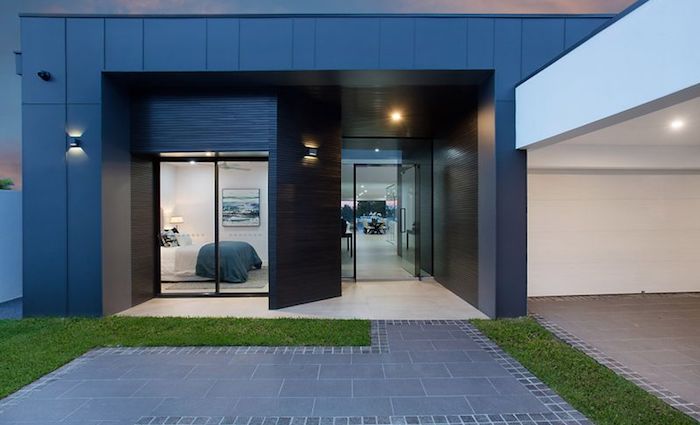 The unit market may experience slightly tougher conditions in 2020 compared with 2019, according to the HTW residential report. This market (particularly within Surfers Paradise and Broadbeach) is heavily reliant on investors from interstate and overseas.
With a good volume of new unit stock introduced in 2019 and more high density projects due to be completed this year on the central Gold Coast, there is some concern about a potential oversupply in this area.
"On a more positive note, general feedback from local real estate agencies suggests that demand for rental properties has remained firm and rental values are trending upwards," the valuation firm said.
This article is republished from qldpropertyinvestor.com.au under a Creative Commons license. Read the original article.