PRICES ARE UP, THE ECONOMY IS STRONG, SO WHAT COULD POSSIBLY HOLD THE GOLD COAST PROPERTY MARKET BACK IN 2018?
Gold Coast homes posted some of their best gains in a decade over 2017, and according to one senior analyst the city has the fundamentals to continue growing for a little while yet.
Figures from CoreLogic show the Gold Coast median house price climbed 7.9 per cent in a year that was dominated by news of a slowdown in Sydney's residential market.

While CoreLogic's head of research Tim Lawless sees further gains this year, he predicts the pace of growth will moderate.
"The Coast still has a lot of drivers that are likely to support housing and those drivers are going to be an ongoing high rate of migration," Mr Lawless says.
"But then there is also the underlying push for lifestyle where cashed up southerners are looking to move onto greener pastures."
The lifestyle push is reflected in price growth along the coastal fringe where three of the Gold Coast's six million-dollar-plus suburbs are located – namely Main Beach, Surfers Paradise and Mermaid Beach.
Bundall, Broadbeach Waters and Clear Island Waters round off the top six suburbs with a median house price of more than $1 million, although the latest CoreLogic figures for the year to January show that South Stradbroke Island and Runaway Bay are closing in on this exclusive club with a median of $964,909 and $970,000 respectively.
"If you put a dividing line along the Gold Coast from the coastal suburbs and the non-coastal suburbs and then out to the hinterland, you can see that it is generally those coastal areas showing a stronger performance," Mr Lawless says.
"That's understandable because that's where the scarcity is in the land, but a lot of the hinterland locations around the Gold Coast have also really bounced back as well."
The Gold Coast suburb with the biggest gain in the year to January 2018 is Currumbin Valley which posted a 21 per cent lift in the median house price to $651,481.
The most recent Urbis Apartment Essentials report confirms the popularity of coastal suburbs with the Gold Coast Central precinct from Labrador to Broadbeach accounting for 40 per cent of new apartment sales in the September quarter of 2017.
While Urbis noted fewer apartment projects hit the market in the quarter, prices were sharply higher. The weighted average sale price for new apartments rose $48,381 over the quarter to $676,307 which was the highest price recorded since 2014.
Mr Lawless is not surprised by the underlying strength of the Gold Coast in the past year.
Despite softer conditions in most of the capitals, he argues that the fundamentals exist for a sustained period of growth that has eluded the Gold Coast in the past.
"It was always going to be the case that some of the markets (like Gold Coast) that started this cycle much later than the larger cities were going to outperform," Mr Lawless says.
"There's also a ripple of demand coming through where a lot of people from interstate who have created real estate wealth over the last five years seem to be looking towards lifestyle markets like the Gold Coast.
"We're seeing a lot of that capital coming across the border now, either for purchasing holiday homes or people looking at putting their feet up and retiring."
While the Commonwealth Games loom large as a single source of stimulus for the economy, Mr Lawless sees broader issues at play that could underscore a rising market beyond 2018.
However, he says that doesn't mean a slowdown won't be waiting on the starting blocks after the Games.
"There has been a level of stimulus in the local economy from the Commonwealth Games around the build-up of infrastructure development and you'd have to expect that as the level of investment slows down then that's going to have a flow-on effect.
"But I don't think the Gold Coast market is going to crash or probably even go backwards.
"The Gold Coast ticks a lot of boxes, not only because it's coastal and has a good climate and a lot of the amenity, but also because it's adjacent to the third-largest capital city. In that sense you can see why the Gold Coast is outperforming a market like Cairns which also has a lifestyle element to it."
The strength of the market is being reflected in tight residential vacancy rates. Real Estate Institute of Queensland figures show vacancies plummeted to 1.1 per cent in the December quarter of 2017, down from an already tight 1.9 per cent three months earlier.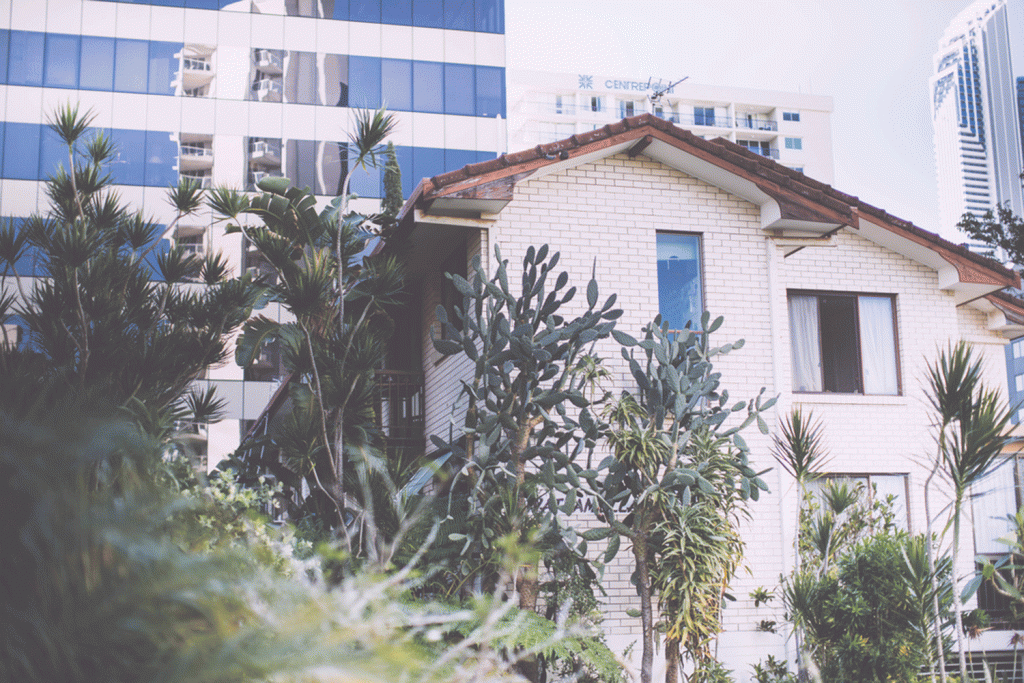 Mark Witheriff, the co-managing director of Knight Frank Gold Coast, sees the sustained low vacancy rates and relatively modest developments as two key indicators supporting the Gold Coast property market in the short term.
"In previous cycles we've seen fluctuation in vacancy, soft tourism numbers and massive towers," he says.
"This time we're seeing tourism maturing and growing, vacancies low and a housing shortage in a real sense, while the product that is currently being built is able to be delivered in an 18-month period."
Mr Witheriff says there appears to be less risk in the market than in previous cycles, despite Chinese investment effectively 'drying up' at the end of 2017 and putting the brakes on big-ticket site acquisitions. He believed this isn't a cause for concern, noting that this has kept site acquisitions capped at a high of $10 million and led to smaller projects coming onto the market.
"Mainland Chinese investment has been a big influence in the Sydney and Melbourne market, but with the exception of the high-profile developments of Jewel and Spirit, their focus has been more on traditional scaled developments around the central locations of the Gold Coast," Mr Witheriff says.
"The domestic market will continue to tick along because of the fundamentals which are there for developments up to 120 apartments, but not for mega-towers. These are traditional, sensibly sized single-market-cycle developments for owner-occupation, investment and holiday letting.
"It's been a much more passive approach to the market than previous cycles. After the Commonwealth Games, I'm not sure what changes.
"Life continues. Population will continue to grow. There are a number of apartments at the Games Village to come to the market, but when you look at central Gold Coast there isn't an oversupply."
Mr Lawless agrees.
"I think the Gold Coast has gone through a long period where there hasn't been much construction activity at all for the residential space," he says.
"Historically the Gold Coast does go through some rapid periods of development, generally in line with housing market conditions.
"It does look like that sector is ramping up a little bit now as you'd expect because demand is ramping up as well. I don't have any concerns around oversupply on the Gold Coast, particularly if you look at in relativity to a market like Brisbane where the level of high rise apartment construction has been quite dramatic."
Mr Lawless says even if the Brisbane apartment market was to 'tank' it was difficult to draw comparisons with the Gold Coast.
"There may be some flow through, but I don't think it will be material," he says. "The biggest impact is going to simply be sentiment."
If office vacancy rates are any guide, business sentiment is riding high. Property Council of Australia figures show vacancies fell 1.6 percentage points to 10.6 per cent at the end of December 2017.
"That's a pretty strong market," Mr Witheriff says.
"Traditionally when it gets into single digits is when you get new developments planned."
"Not all of this growth is coming from new businesses. What we've seen is expansion of existing business which shows that Gold Coast businesses are maturing and growing.
"Retail is also showing signs of maturity and that's supporting the domestic and international tourism markets that are looking for something more sophisticated on the Gold Coast. The new offerings at Pacific Fair and Robina are filling that void."
Source: wearegoldcoast.com.au