76% of Young Australians Believe in Rentvesting
Rentvesting is a growing trend across Australia that allows young, first-time buyers the opportunity to grow their net-worth and live their desired lifestyle at the same time. By renting where they want to live and investing elsewhere they are able to get the best of both worlds – set up their financial future while living life how they want to now.
It's a trend past generations very rarely even considered yet generation X and Y are continuing to rent while acting as the landlord of their own properties. Not only does this strategy allow you to live in your desirable location, the tax benefits of depreciation also work in the investors favour in many instances. These financial benefits can then be utilised to invest in homes to live in future as there investment portfolio continues to grow.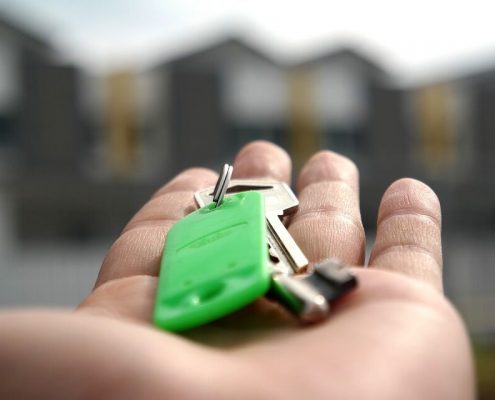 A nationwide survey conducted by State Custodians Home Loans found that overall, 33% of respondents were in favour of rentvesting. When the results were broken down into generations, the younger the respondent, the more likely they would be in favour of rentvesting. 78% of Gen Y and 75% of Gen X respondents were in favour of rentvesting. The younger respondents claimed that it was more important to live a good lifestyle in a rented property than it was to live in a mortgaged property that didn't suit their desired lifestyle. Only 19% of Baby Boomers agreed.
There is a huge mindset difference between young Australians and the older generations. While it was common in the past to marry young and start a family, therefore needing more perceived financial security, the younger generations are more focused on living life now. The average age of marriage and parenthood is increasing and more youths are opting for alternative lifestyles such as travelling and working remotely. All these factors play a part in property investment strategies. 
Rentvesting is becoming more commonplace and as a result in 2016, Sydney hosted the very first expo on the subject, allowing rentvestors to come together to share their experiences and shares tips. Another advantage of Rentvesting is your property asset is an investment therefore there are likely tax deductions for general property maintenance and inspections. That's not possible in a traditional, owner occupied home. However, there are some who are sceptical of the long-term effects of the "landlord culture" on the future economical status of Australia. There are concerns that this growing phenomenon could exacerbate ongoing problems with affordable housing in central locations such as Sydney and Melbourne. 
Many first time investors underestimate the ongoing cost for inner city strata properties. Home Maintenance and sinking fund costs can be crippling for moderate income owners in some complexes – particularly those in the CBD or those with many amenities such as swimming pools or gyms. When buying to invest, these potential costs should be considered. If you are really looking to make the most profits from your rentvesting scheme, you need the help of expert financial investment advisors to steer you in the right direction.
If you are considering investing into the strong Gold Coast Property Market then talk with the team at Bloor Homes Property Management.  We can help you maximise your investment.